Talking Tech with ESPN's MLB Insider Jeff Passan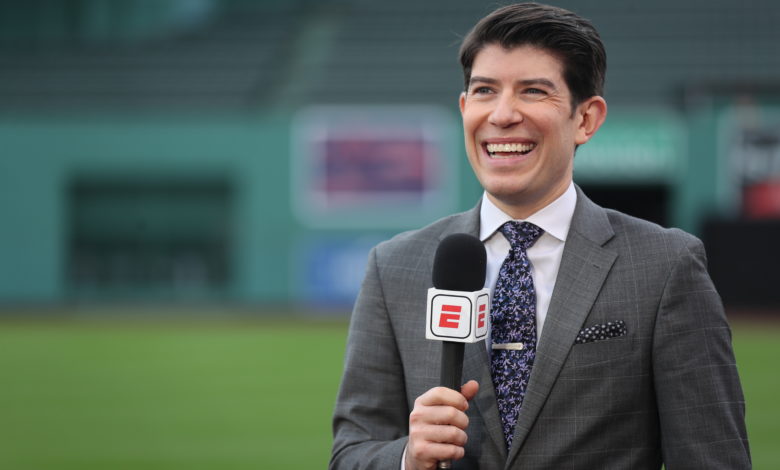 There are few people who have their finger on what's going on in Major League Baseball at any given time like MLB insider and ESPN reporter Jeff Passan. From breaking trade deals to commenting on social issues around ball clubs, Passan has become an invaluable source for anyone looking for year-round baseball news and information.
Passan is constantly visible, both on TV and on social media, so I reached out to him to ask him about the gear and gadgets that have helped him through the COVID-19 pandemic. , as well as the social media tools and apps he finds useful. Technology permeates all industries, so I also asked him what aspect of technology he sees as key to the future of Major League Baseball.
How do you do remote TV or video spots? What devices are used?
When I first learned that I wouldn't have a camera in my house but rather an iPad, I was confused. I didn't realize that TVU [Anywhere] app and the iPad's front camera could produce a broadcast-quality image.
To dial in the audio I use a flip phone which is always fun and a custom molded earpiece which is an absolute must as my ears are terrible and the standard IFB [interruptible foldback] the ear cones do not fit. I have overhead lighting but whenever I need to take a kit on the road I try to bring a ring light as the horror of hotel room lighting can never be understated. estimated.
What technological advancements around Major League Baseball are you most interested in right now?
While I'm a robot ump advocate and think we're getting closer and closer to the day they come to Major League Baseball, the current technology I'm most excited about is suited for hitters.
For years, launchers have been ahead of the tech race with high-speed cameras and radar systems that not only allow them to objectively judge their launchers, but also encourage them to tinker with them on such a level. tiny they design new, optimized sites. The same principle is now used in reverse.
Several companies have designed pitchers that capture data from major league pitches and replicate it. Want to see a 102 mph fastball from Jacob deGrom? The machines oblige with a ball thrown from its launch point – and with the same motion. Batters don't know if the machines can even out the advantage pitchers currently have, but they're glad to know.
What apps or services help you use social media for work?
I use Echofon on my iPhone because I'm old and have always found it to be a better client than the Twitter app. There is an app called Greenfly which is great because our social team can pull videos of TV appearances, upload them and send them to us, ready to post, on multiple platforms.
As for Twitter itself, I try to stick to the less is more principle.
What does your tech travel bag look like?
When I'm on the road, I bring:
MacBook Pro: what I usually write
iPad Pro: for entertainment and also for writing on long flights
Three batteries: one 20,000 mAh with two USB ports, one 5,000 mAh with lighting and built-in USB-C outputs, and a lipstick charger with one USB port and 3,350 mAh
Two Lightning Cables (in case one pisses)
A mini USB cable
If I'm in an unmanned town, my TVU [live video transmitter] kit (iPad, tripod, fisheye lens, charging cable)
Bose Headphones 700 (for noise cancellation)
AirPods (for convenience)
Notepad
Pens
Toothpick
Raised
What is your favorite gadget (or electronic device) that you bought this year?
I got the iPad Pro this year. I have long avoided iPads. Why even bother? What does it do that a laptop can't do? Yes, I am a fool – and, apparently, a hopeless Luddite. He does everything well. I can write with Google Docs, I can stream Disney+, I can use the Magic Keyboard's trackpad, and if I'm in a rush, I can even watch TV with it. I also have the Bose headphones and enjoy them every time I walk on a plane.
Newsweek may earn a commission from links on this page, but we only recommend products that we support. We participate in various affiliate marketing programs, which means we may earn commissions on editorially selected products purchased through our links to retailer sites.