Opening of the MLB flagship store in New York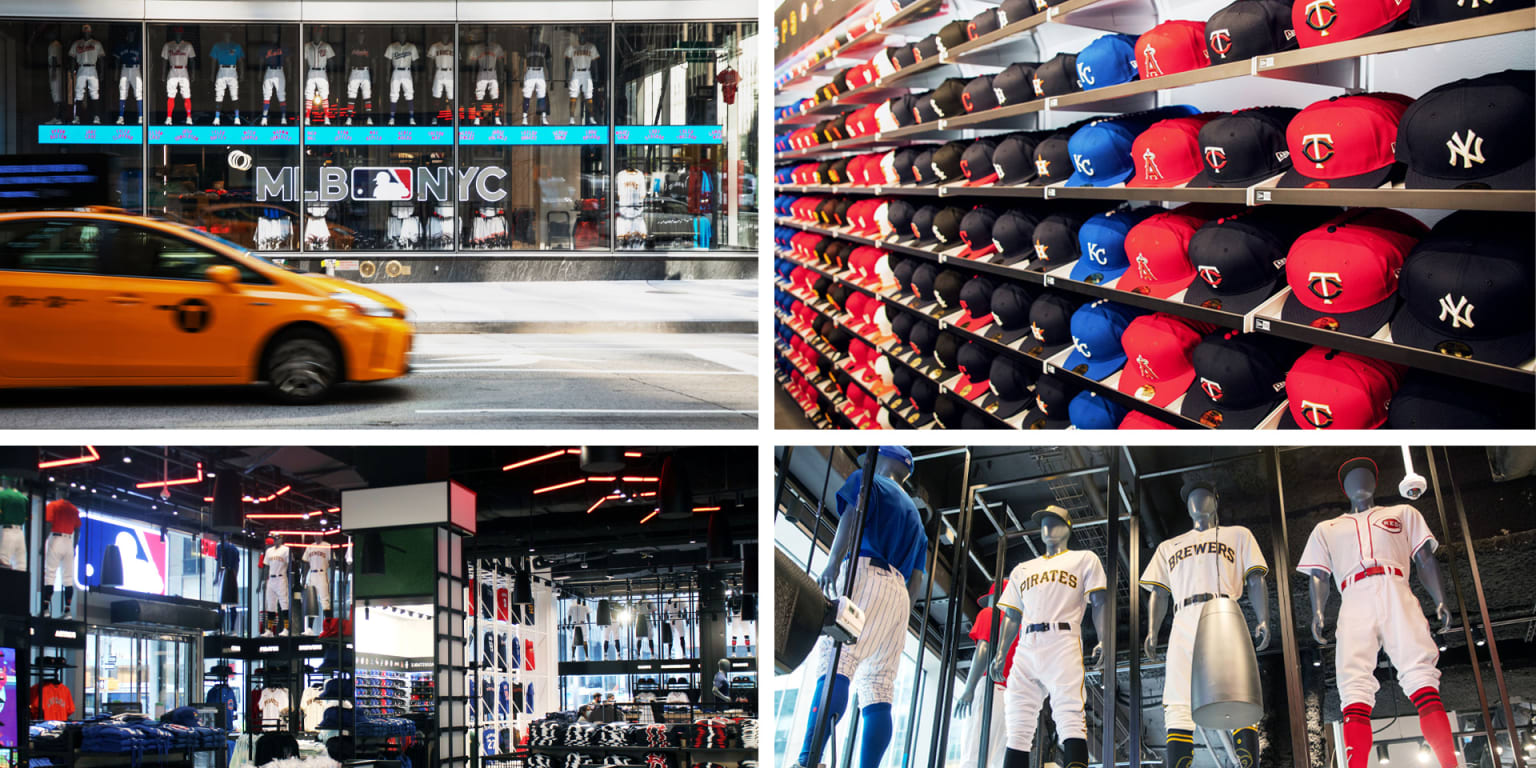 Baseball heaven? Soon you will be able to go see it for yourself.
On Friday, MLB's flagship store opened at 1271 Avenue of the Americas in midtown Manhattan. "MLB NYC" will be MLB's first permanent retail store in the United States, the result of a partnership between Major League Baseball and Legends, a premium experiences company with global merchandising expertise , sales, partnerships, planning, technology and hospitality.
MLB's flagship store spans two floors over approximately 10,000 square feet and features the largest assortment of in-store MLB merchandise on the planet, including more than 10,000 caps, an expansive memorabilia section featuring merchandise used in game and autographed, and a special Derek Jeter 2020 Hall of Fame collection that includes exclusive autographed items.
Some of the brands represented in the store are Nike, New Era Cap, '47, Topps, Mitchel & Ness, Rawlings and Stance.
The store features a large customization station, giving fans the ability to customize replica MLB jerseys and Stance socks. There's even a photo booth from which fans can print or download photos to share on social media.
"With a wide assortment of merchandise and featuring products from all 30 clubs, the MLB Flagship Store offers something for all of our fans," said Noah Garden, MLB Chief Revenue Officer. "We expect the MLB Flagship Store to be more than a retail location. Over time, we plan to host MLB player appearances, special events, product unveils and more as the venue establishes itself as a new way for fans to celebrate all things MLB. Major League Baseball.
The store features special items used in games from the All-Star Games, Home Run Derbies, World Series and other historic events, including bases used in Game 7 of the 2016 World Series, which the Cubs won against the Indians to clinch their first title in 108 years.
The first special guest to appear at the MLB flagship store will be the Commissioner's Trophy, presented to each year's World Series winner. It will be in store October 5-8, before heading to Arlington, Texas, where it will be presented to the 2020 World Series winner.
The MLB flagship store will be open daily from 11 a.m. to 7 p.m. ET, and it will operate in accordance with local health and social distancing guidelines to ensure the health and safety of guests and staff. For more information on the store's COVID-19 protocols, please visit https://www.mlb.com/shop/nyc-retail-store.