Detroit Tigers Fall Star Garrett Hill Enjoys AFL Success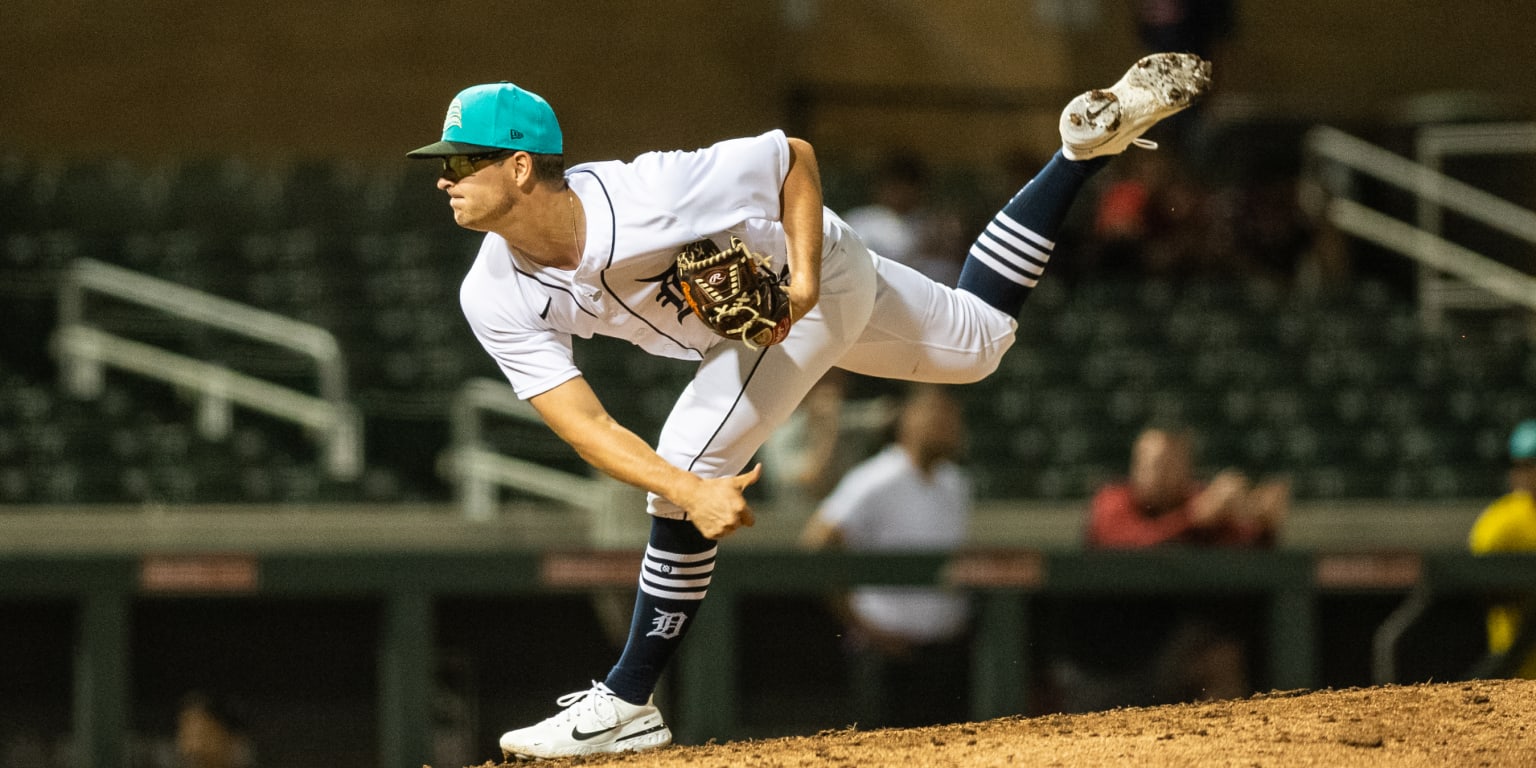 SCOTTSDALE, Ariz. — It was a banner day for Tigers prospect Garrett Hill before he even threw a pitch Wednesday afternoon. Clad in a personal cheer section sitting right next to home plate, the new AFL Fall Star put on another impressive outing for Salt River.
Hill struck out three in three innings, allowing a tough run on four hits and one walk in the Rafters' 6-1 loss to the Scorpions at Scottsdale Stadium.
A whirlwind day for the right-hander started off with a few treats. Hill was named a Fall Star right after his twin brother arrived in town for an impromptu trip.
"It's an honor to be called an All-Star in one of the best leagues minor league players can play in," Hill said. "It's a huge honor."
While Detroit's Top 30 prospects list includes 11 pitchers, Hill is the only one to see a flurry of activity to wrap up the year. The 25-year-old compiled a 1.98 ERA in his first five appearances, striking out 21 batters in 13 2/3 innings, en route to Saturday's showcase game.
"There's incredible competition," Hill said of his experience in the Fall League. "On the other side, behind you, you have some of the best defenders you could ask for, so it's a lot easier to do my job when I know I'm making good plays behind him. better pitching and growing as a pitcher when I know everyone is a future big leaguer here.
The 25-year-old, who made just four starts above High-A, used his time in Arizona for big-game development. Biggest takeaway?
"Learn to throw and use your stuff to the best of your ability," Hill said.
Since the Tigers selected him in the 26th round of the 2018 draft from San Diego State, he's racked up impressive strikeouts and outs at every level he's appeared. In 49 pro games (46 starts), the 6-foot right-hander sports a 2.54 ERA with 10.4 K/9 IP. In 237 1/3 innings, he only hit eight homers.
Hill offers a four-pitch mix, but he felt his fastball and changeout were the sharpest on Wednesday. Known for his adaptability on the hill, the 25-year-old navigated crowded bases in his three innings.
"[I tried to] screw up [them] inside hard a few times and tried to keep guys more off balance," Hill said. "It seemed like they sat more out of gear, so when I could go hard on the inside, it kept them more off balance and resulted in weaker swings."
The right-hander hit a first-pitch strike to seven of eight batters from the end of the first inning to the second.
Hill's exit was boosted by two Rockies prospects. Shortstop Ezequiel Tovar (COL 11) – known for his superb defensive ability – made a pair of deft plays with the glove, while receiver Willie MacIver (COL 25) continued to provide much-appreciated support behind the plaque.
"Willie is awesome," Hill said. "He's super, super supportive behind home plate. I love throwing it at him. He's starting to teach me better and how I throw better.
The Tigers organization has produced top prospects in recent years, headlined by recent system graduates Casey Mize and Matt Manning. While the talent remains in the pipeline, perhaps most encouraging is its depth, which includes weapons like Hill's.
In the opposite dugout, Scorpions starter Seth Corry also delivered an impressive start. The Giants' No. 11 prospect shot three frames scoreless, striking out five while allowing just one hit.