2021-22 MLB free agency, offseason trade news and hot pans updates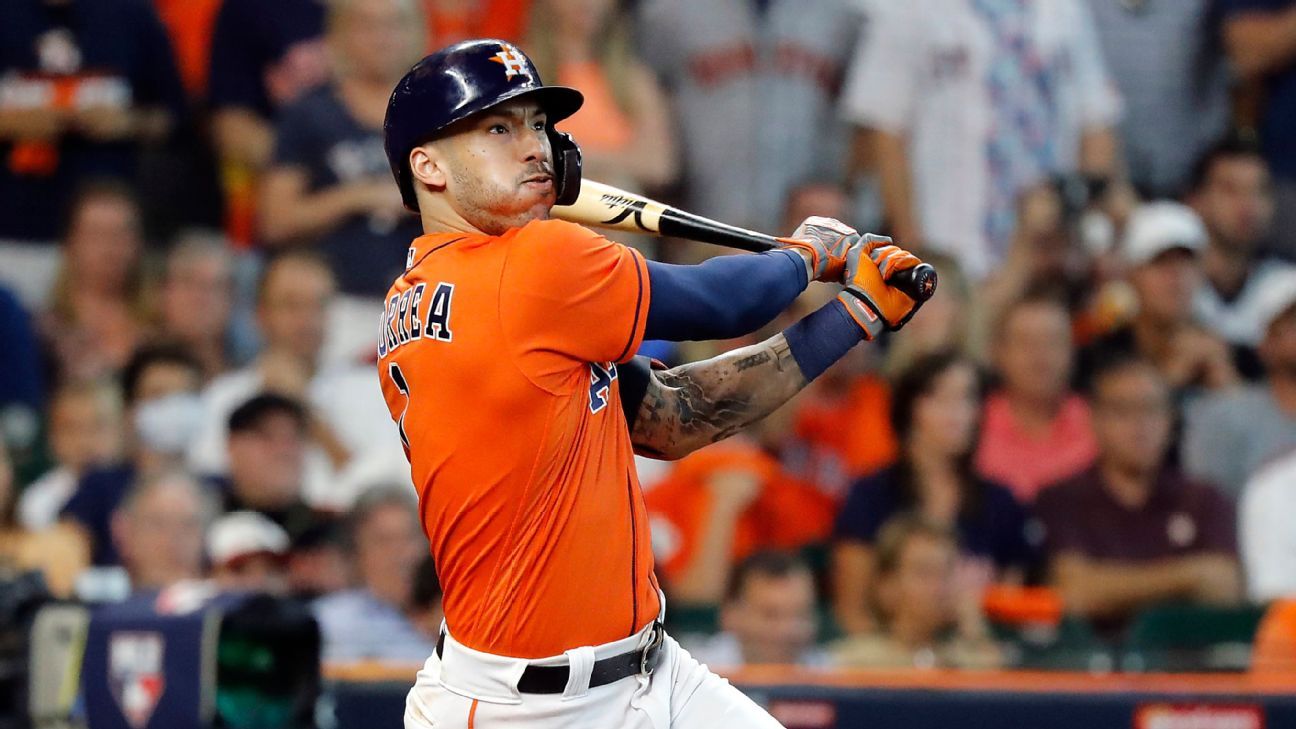 Turn on the hot stove!
After one of the craziest stretches of free agency we've seen in recent history — with more than $1.7 billion committed to players in a frantic few days at the end of November — MLB put players in lockout for the first time since 1990.
But the ABCs have been accepted – meaning there are trades to be made, extensions to be considered and free agency decisions that map out the paths of players and teams. Some of the biggest names in the sport will be wearing different shirts over the coming days and weeks.
What must each team do to win a World Series? How are available free agents distributed? Which teams are on the verge of successful trades? We have all the latest news and analysis here.
---
hot stove
• MLB Free Agency Tracker: Latest Moves, Ratings & Analysis
Olney: A hurricane of activity: 8 things that will happen once MLB's lockdown ends

Kiley McDaniel's 50 best free agents – and where they've landed so far

Passan: Seven deals, $964 million – 24 hours that changed the landscape of baseball

Doolittle: Why MLB's free agent frenzy should be an annual event

Doolittle: Who wins winter? Ranking the 30 teams according to their level of improvement – so far

Schoenfield: How suitors must fill their biggest holes

McDaniel: What just happened? ! Takeaways from a crazy start to MLB free agency

Gonzalez: What's next for NL West? Lockdown leaves MLB's craziest division with huge question marks
• Complete list of free agents
---
Voting in the Hall of Fame
• Ortiz is the only Hall of Fame inductee as Bonds, Clemens misses out again
• What makes David Ortiz a Hall of Famer? Stories from those who know him best
• Passan: No Bonds in Cooperstown is a Hall of Fame failure
• Hall of Fame voting winners and losers

Doolittle: Minnie Minoso is finally…finally! — in the Hall of Fame
• O'Neil and Minoso join four to create baseball's HOF
• To what extent did the DEPs improve the career statistics of Bonds and Clemens?
---
Off-Season Questions for Playoff Teams (ESPN+)
National League
Will the Braves re-sign Freddie Freeman?
How much of the Dodgers' star-studded roster will return next season?
Will Kris Bryant return to the Giants?
How can the Brewers make their offense worthy of October?
Does the Cardinals rotation stack for 2022?
American League
What's next for the Astros after their World Series loss?
Should the Red Sox go for a big free agent signing?
Is Tony La Russa the right coach for the White Sox?
Do the Rays need another power bat to win a title?
Should the Yankees replace Gary Sanchez?
Other teams
The #1 question for every team that didn't make the playoffs
---
Notable free agents still on the board
Kris Bryant, 3B, Giants
Nick Castellanos, RF, Reds
Michael Conforto, RF, Mets
Carlos Correa, SS, Astros
Freddie Freeman, 1B, Braves
Clayton Kershaw, PS, Dodgers
Anthony Rizzo, 1B, Yankees
Kyle Schwarber, OF/1B, Red Sox
Trevor Story, SS, Rockies